As we have years of experience, we can assist you in the packaging of feed products. JPB has dedicated filling lines for this, that have been especially equipped for the filling of feed-grade products. We have a fully automated line for the filling of liquids in 1.000 liter IBCs and a line for the filling in 200 liter drums. We can fill directly from tank trucks and ISO containers into the desired packaging.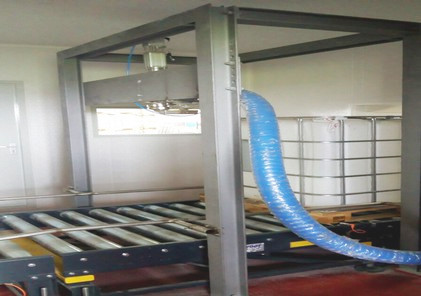 The installation is fully GMP+ certified and we have also obtained a Kosher- and Halal certification.This way we can guarantee the quality of the filled product. The process is completely automated and there is no need to be present in the filling building during the filling. We work with a seperate space for this.
If you would like to know more about our possibilities with regard to filling feed products, please contact Yirsan for more information.