The availability of tank-storage is becoming increasingly important for many companies, for a variety of reasons: for example in order to secure the supply of your raw materials or the possibility to store your product in anticipation of better sales prices. External storage always causes extra logistical costs. Your product has to be transported to a remote location. JPB has an alternative for you. JPB has almost 20 years of experience in setting up and exploiting tank-terminals. We can offer you the possibility to build and place tanks on your own site based on turnkey or on rental basis. The costs will in this case be lower compared to using external storage capacity. Of course this solution will also reduce your logistical costs, because you will no longer have to transport your product to an external location.
Why JPB?

We have many years of experience in tank construction and we also have all the necessary expertise in-house. Due to this we can operate very cost efficiënt with regards to the planning and building. We will put in our own experience regarding tankstorage and building for you! In addition to this we can offer you to pre-finance, monitor and mange the entire project for you. In addition, the entire project can be pre-financed, monitored and managed by us. You can stay focused on production while your product flow improves because of the extra storage capacity.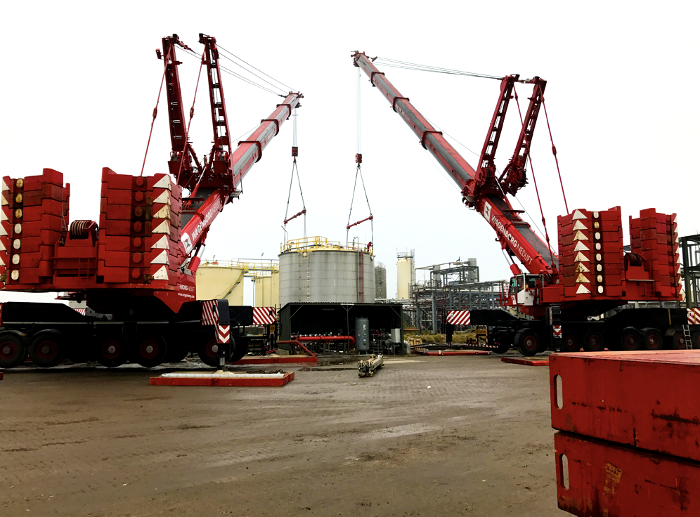 What can we do for you?
Financing, leasing
Assistance with the licensing procedure (obtaining the required permits)
Project management from start to finish
Connecting the new tank(s) to the (existing) infrastructure
Installing the computerized control and software of the storage tank(s)
Installing accessories (such as: pumps, radar measurements, alarms, etc.)
For the realization of your tank construction, we offer various interesting options.
Contact Sebastiaan to explore your options!